---
Shariah: The Threat To America: An Exercise In Competitive Analysis (Report of Team B II)
September 2010
William J. Boykin, Harry Edward Soyster, Henry Cooper, Stephen C. Coughin, Frank J. Gaffney, Jr., John Guandolo, Clare M. Lopez, Andrew C. McCarthy, Patrick Poole, Joseph E. Schmitz, Tom Trento, J. Michael Waller, Diana West, R. James Woolsey, Brian Kennedy, James "Ace" Lyons, Christine Brim and David Yerushalmi
This study is the result of months of analysis, discussion and drafting by a group of top security policy experts concerned with the preeminent totalitarian threat of our time: the legal-political-military doctrine known within Islam as "shariah." This study challenges the assumptions underpinning the official line in the conflict with today's totalitarian threat, which is currently euphemistically described as "violent extremism," and the policies of co-existence, accommodation and submission that are rooted in those assumptions.
---
Iran's Dirty Banking by Avi Jorisch, 2010
The Iranian Banking system was the first formal Shariah Islamic banking system created in 1978. Today, only in Sudan and Iran is Shariah Islamic Banking mandated and western banking illegal. Mullahs and sheikhs oversee investments and send money off to mosques, madrassas and "Islamic Charities", and this SAME process and oversight is happening at Goldman Sachs, Citi, Bank of America, JP Morgan Chase, AIG, Prudential, HSBC, Blackstone , Blackrock, Barclays and most international investment firms. Why is this not being disclosed to customers of these banks? Why are these firms engaged in Iran's Dirty Banking system?
---
Oil, Dollars, Debt, and Crises by Mahmoud A. El-Gamal and Amy Myers Jaffe, December 2009
Muslim Professor of Economics at Rice University Mahmoud El-Gamal and policy expert Amy Jaffe wrote book linking Middle East Oil dollars and American debt to terrorism. Professor El-Gamal has also written articles calling Shariah Islamic Sukuk bonds nothing more than "Islamic Credit Default Swaps." Regarding experts and proponents of "Islamic Finance," El-Gamal says, "they do Islam a great disservice by using it as a brandname to market their grossly inferior and poorly construed products for a profit." Read his article here: http://elgamal.blogspot.com/2010/01/have-we-learned-nothing-here-come.html
---
Burned Alive by Souad, August 2005
This is a true story. Souad, a young Palestinian woman, fell in love with a young man from her village. They were not allowed to marry, as her older sister was not yet wed. They carried on a secret relationship, which was later discovered as Souad's pregnancy became visible. According to Shariah Law, sex outside of marriage is illegal and punishable by death. Souad's brother-in-law was to perform the honor killing. One day as she was working, he poured petrol over her and set her on fire. Souad barely survived. She is dead to her family and community; and if they saw her they would kill her again out of "honor". Honor killings are not only condoned, they are revered under Shariah Law. Souad lives in hiding today.
---
Muslim Mafia by Dave Gaubatz and Paul Sperry, October 2009
CAIR, the Council on American-Islamic Relations, was penetrated for six months by the author's son. This undercover operation resulted in the collection of hundreds of smoking-gun documents, proving that CAIR is a terror-supporting front for the Muslim Brotherhood. Follow intern Chris Gaubatz as he courageously gains the trust of CAIR's inner sanctum, posing as a devoted convert to Islam. Gaubatz and his father expose the powerful organization that is in part responsible for America's wave of homegrown terrorism.
---
Tainted Money by Avi Jorisch, September 2009
Anti-money laundering expert talks about the the increasing use of Islamic charities as front groups to fund Jihad. This is mechanism by which the new Shariah Islamic Banking market sends money to groups committed to the supremacy of Islam.
---
Lights Out by Mark Steyn, April 2009
Lights Out is a tribute to freedom of speech. In 2007 Steyn himself became a victim of "Libel lawfare" when the Canadian Islamic Congress sued McLean's (one of Canada's top-selling news publications) and entangled Steyn for printing excepts from Steyn's America Alone, as well as other columns written by the author that the organization deemed "Islamaphobic". Steyn republishes all of these essays and more in Lights Out, as well as new material responding to his accusers. Steyn condemns the political correctness in the spirit of multiculturalism that leads to abolishing free speech, such as in the cases of the Danish cartoons and the Salman Rushdie fatwa.
---
They Must Be Stopped by Brigitte Gabriel, September 2008
New York Times bestselling author Brigitte Gabriel warns that we can no longer ignore the growth of radical Islam--we must act soon, and powerfully. Challenging our western and politically-correct notions about Islam, Brigitte Gabriel, a survivor of the civil war between Lebanese Christians and Muslims, clarifies why radical Islam is so treacherous to western societies and how we can halt its progress. One of the most sought-after terrorism experts in the world, Brigitte Gabriel addresses the historical and religious basis of radical Islam, its frightening encroachment into societies around the world, and its abuses of democracy in the name of religion.
---
Because They Hate by Brigitte Gabriel, January 2008
Brigitte Gabriel's life changed at the age of 10 when Lebanese Muslims declared war on non-Muslims. For the next seven years she would be forced to live in a bomb shelter with her parents with no electricity or running water, often reduced to eating grass. Ms. Gabriel gives the United States a wake-up call by describing the single-mindedness of radical Islam and how they will not stop until they achieve world domination. This book is an excellent synopsis of the history of the theo-political movement of Islam told through compelling memoir, as well as a warning to western cultures.
---
The Jewel of Medina by Sherry Jones, October 2008
The Jewel of Medina is a based on the life of Aisha, one of the wives of the Muhammad, from when she was betrothed to him at the age of six to his death. In 2008, Random House released a public statement about the decision not to publish the book:
"After sending out advance editions of the novel THE JEWEL OF MEDINA, we received in response, from credible and unrelated sources, cautionary advice not only that the publication of this book might be offensive to some in the Muslim community, but also that it could incite acts of violence by a small, radical segment.
We felt an obligation to take these concerns very seriously. We consulted with security experts as well as with scholars of Islam, whom we asked to review the book and offer their assessments of potential reactions.
We stand firmly by our responsibility to support our authors and the free discussion of ideas, even those that may be construed as offensive by some. However, a publisher must weigh that responsibility against others that it also bears, and in this instance we decided, after much deliberation, to postpone publication for the safety of the author, employees of Random House, booksellers and anyone else who would be involved in distribution and sale of the novel. The author and Ballantine subsequently agreed to terminate the agreement, with the understanding that the author would be free to publish elsewhere, if she so chose. "
---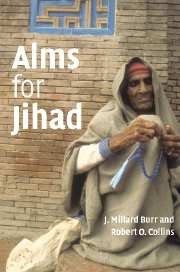 Alms for Jihad by Clinton Bennett, 2007
Alms for Jihad examines Islamic charities that fund terror organizations such as Hamas and Al Qaeda. The authors' investigation of worldwide Islamic charities leads to the discovery of funding of global terrorist activities.
In August of 2007 Cambridge University Press pulled Alms for Jihad off bookstore shelves due to a libel action lawsuit filed against them by Khalid Salim A. Bin Mahfouz, a wealthy Saudi who had forced the censorship of four other books including Funding Evil: How Terrorism is Financed and How to Stop It by Rachel Ehrenfeld andThe Forbidden Truth by Jean-Charles Brisard and Guillaume Dasquie.
---
The Princess (Trilogy) by Jean Sassoon, October 2002
The Princess describes the true story of Princess Sultana, a real woman battling for dignity in the royal house of Saudi Arabia where she lives in a "gilded cage". The trilogy explores her journey as she secures freedom for her daughters and the women of the desert kingdom, oppressed under Shariah Law.
---
Cruel and Usual Punishment: The Terrifying Global Implications of Islamic Law by Nonie Darwish, January 2009
Nonie Darwish recounts her experiences unquestioningly living under Shariah Law for the first thirty years of her life. She warns the West of how the Shariah faithful will not stop their attacks until Democracy is destroyed and Western countries live under Shariah Law. This book is an insider's look into how Islam brutally violates human rights.
---
The Kite Runner by Khaled Hosseini, 2006
Khaled Hosseini's beautiful novel (made into a film in 2007) is the story of a Amir, a writer who travels from California to Kabul to rescue Sohrab, the son of his childhood best friend who was murdered by the Taliban. The child is now a slave of a Taliban official. As Amir tries to find Sohrab, we travel with him through a journey of Afghan history and its ramifications in the Middle East and America. An epic journey into the throes of Shariah brutality.
---
A Thousand Splendid Suns by Khaled Hosseini, May 2007
The author of The Kite Runner chronicles three decades of political turmoil in Afghanistan and the story of two women married to an abusive older man who brutally beats them. Violence against women is condoned under Muslim custom and Shariah Law.
---
Infidel by Ayaan Hirsi Ali, April 2008
Ayaan Hirsi Ali's autobiographical account of her life in Somalia, Saudi Arabia, Ethiopia and Kenya, and her subsequent journey into politics, filmmaking and freedom-fighting. Raised in a strict Muslim family and community, Ali was subjected to brutal beatings, genial mutilation (a tenet of Shariah Law), and a forced marriage. Her outspokenness against radical Islam and championing of human rights has led to her living in an undisclosed location in the West, under round-the-clock guard.
---
The Trouble with Islam: A Muslim's Call For Reform in her Faith by Irshad Manji, February 2005
In the words of Irshad Manji herself, "The Trouble with Islam is an open letter from me, a Muslim voice of reform, to concerned citizens worldwide – Muslim and not. It's about why my faith community needs to come to terms with the diversity of ideas, beliefs and people in our universe, and why non-Muslims have a pivotal role in helping us get there. That doesn't mean I refuse to be a Muslim, it simply means I refuse to join an army of automatons in the name of Allah."
---
Understanding Shari'a Finance: The Muslim Challenge to Western Economics by Dr. Patrick Sookdeo, 2008
An analysis of the fast-growing Shariah Finance movement and industry and its impact on the global economy. Dr. Sookhdeo explores the use of Shariah Finance as a lucrative political tool created by dangerous radicals and used to replace Western capitalism with an Islamic economy.
---
Islamic Banking: A $300 Billion Dollar Deception by Dr. Muhammad Saleem, January 2006
Dr. Saleem investigates the rationale behind the creation and rapid growth of the Shariah Finance industry, as well as dispelling the myth that Shariah banking does not engage in usury. He argues that Islamic banks, if truly abiding by the Koran, would function more like venture capital firms. Saleem also stresses the lack of transparency, disclosure and due diligence in all aspects of Shariah Finance.
---
The Last Patriot by Brad Thor, July 2008
New York Times bestselling author Brad Thor follows a former Navy SEAL as he unravels a mystery of a secret in the Koran that, if revealed, may obliterate radical Islam as we know it.
---
Islamic Banking: A Charade: Call for Enlightenment by Dr. Muhammad Saleem, May 2006
Dr. Saleem reveals the truth about Shariah Finance and urges us to dig deeper into the loopholes and misnomers in this complicated banking system.
---
While Europe Slept: How Radical Islam is Destroying the West from Within by Bruce Bawer, February 2006
Bawer exposes the creeping cultural and violent jihad ensuing in the West, from the honor killings in No-Go Zones to large-scale terror attacks like the Madrid subway bombings. Militant Muslims are being sheltered by Western multicultural, politically correct culture. Bawer elaborates on how Shariah-driven Islam is just as much of a threat to the West as Nazism.
---
Why We Left Islam: Former Muslims Speak Out by Susan Crimp and Joel Richardson, April 2008
"The right of Muslims freely to leave Islam is emerging as an international human rights issue of the first order. Why We Left Islam: Former Muslims Speak Outboth documents and humanizes the tragedy of those born-Muslims who wish to pursue their conscience. The stories are vivid and the political implications profound." --Daniel Pipes, Founder and Director, Middle East Forum
---
America Alone: The End of The World as We Know It by Mark Steyn, April 2008
Columnist Mark Steyn argues that America has the responsibility of keeping Democracy alive as the rest of the world succumbs to the strength of radical Islam's global jihad. In the words of Mark Steyn himself, "There are three strategies Islam deploys against a dying West: first, demography; second, conversion; and third, the murky "intertwining" of modern technology and ancient hatreds."
---
The Truth About Muhammad: Founder of the World's Most Intolerant Religion by Robert Spencer, September 2006
NY Times bestselling author Robert Spencer depicts the life of the Prophet of Islam sans political correctness. Spencer's extensive research justifies how Muhammad devised "revelations" to justify his violence, licentiousness and blatant hated of other religions.
---
Stealth Jihad: How Radical Islam is Subverting America without Guns or Bombs by Robert Spencer, November 2008
This incredible book exposes the Islamization of the West from within; not with guns and bombs, but with Shariah Finance, jihadist organizations masked as charities, "civil liberties" movements and organizations that silence and censor whistle-blowers and "reformed" education in our schools.
---
Onward Muslim Soldiers: How Jihad Still Threatens America and the West by Robert Spencer, October 2003
Spencer takes a look at jihad in all forms and how radical Islam is spreading throughout the West, despite the efforts of liberty-minded Muslims. He also proves through extensive documented research that Islam is not the "religion of peace" many defenders claim it to be.
---
Leaving Islam by Ibn Warraq, May 2003
Leaving Islam by Ibn Warraq contains the testimonies of over 20 brave souls who have converted away from Islam and their stories of persecution.